Waihi Beach: A Local's Guide
Swim, Surf, Hike, & Unwind At The Bay of Plenty's Waihi Beach
The glorious and iconic Waihi Beach is certainly the quintessential go-to Katikati beach for visitors and locals to the area. Boasting 10km of perfect white sands and azure blue water stretching from Orokawa Bay to Anzac Bay, there's enough beach for everyone, from the keenest surfers, shallow water swimmers, and parents trying to unwind.
(P.S. We're only 20 minutes, and offer the perfect facilities to rest and relax after an amazing day at Waihi Beach)
Where is Waihi Beach?
Waihi Beach is on the eastern coast of the north island, located at the northern end of the Bay of Plenty. This pacific ocean beach is only a short 20 minute drive from Sapphire Springs Holiday Park. It connects to Orokawa Bay in the north and Anzac Bay in the south. You'll find it adjacent to the beautiful seaside town of Waihi
What can you do at Waihi Beach?
As well as being connected to a bustling local beach community and pristine bush, there are a number of businesses, operators offering awesome experiences. Keep reading for a guide to the perfect waihi beach day in Katikati.
Experiences at Waihi Beach
Waihi Beach is renowned as one of the country's safest beaches for surfers and swimmers alike. For those looking to get out into the waves, be it on a standup paddle board, kayak, or surfboard this is a perfect opportunity.
Waihi Beach Surf School

A fantastic local operation, running since 1996, Waihi Beach Surf School has been providing surfing training and experiences to visitors for almost 30 years. If you're looking to learn surfing, the team will have you standing up catching waves no times. If you're already an experienced surfer, they also offer surfboard hire.
Stand Up Paddleboard
For those interested in SUP rentals, the Waihi Beach Surf School also hire out all the necessary equipment to get into the water.
Canoe & Kayak and the Roof Rack Centre BOP
If you're interested in exploring the beach, and potentially the surrounding bays, a great option is to travel by kayak. Easy trips to Orokawa Bay or Mataora Bay can be great exercise and a way to escape the crowd for your own private beach. You can hire Kayaks from Canoe & Kayak BOP, they'll offer guidance on trips and spots to explore.
What an amazing place, beautiful white sand, shallow waters great for the little ones. Rolling waves further out for the bigger kids in us all. Couple of cafes just off the beach where you can grab drinks and snacks.
Spending a day at the beach you're likely to work up an appetite. Lucky for you, Waihi Beach boasts some amazing local food! From a classic kiwi bakery, to a gourmet sit down affair there are a number of local restaurants and cafes right by the sea. Here are some of our favourite restaurants at Waihi Beach.
Flat White
A fantastic beachside restaurant overlooking the bay and Tuhua island. They offer beautifully crafted dishes using wholesome ingredients you'll enjoy as much as the view.
Website: https://www.flatwhite.co.nz/
The Porch Kitchen & Bar
Situated in the heart of Waihi Beach Village, this spot is popular for groups and families to hang out and enjoy the beach town vibes. Locals swear by the smooth organic coffees, and the restaurant is fully licensed. On the weekend you'll find local artists performing.
Website: https://theporchwaihibeach.co.nz/
Surf Shack
Providing legendary eating experiences for all through awesome tasting food and drink. Catering for the all with a menu that serves all dietary requirements, they also serve awesome classic ground steak beef burgers. Our favourite menu item is the sweet pancakes (definitely not worth missing.
Website: http://www.surfshackeatery.co.nz/
Waihi Beach Bakery
A classic NZ bakery serving freshly baked artisan bread products. From cakes and slices, to their most popular vietnamese rolls, this is a spot perfect for those looking for a snack. (P.s. They make great coffee too!)
Website: https://www.facebook.com/waihibeachbakery/
Hiking at Waihi Beach
Waihi Beach is a launching point for some legendary Bay of Plenty Hikes. Specifically, the 45 minute hike to Orokawa Bay. Orokawa Bay is a part of the wider Orokawa Scenic Reserve, connecting Waihi Beach to further hikes to Homunga Bay, and William Wright Falls. One of the Bay of Plenty's finest beaches, Orokawa Bay itself is a fantastic serene spot with clear blue water and giant pohutukawa trees. The bay is also very popular with fishermen who frequent the rocks at the northern end. You can read more about the bay here.

Read more about the Orokawa Bay Hike here
A beautiful view awaits at the end. It can be hiked in 45 min (or jogged in 20). The bay is secluded (but probably not empty of people).
Shopping at Waihi Beach
If you're visiting Waihi Beach and looking to do a bit of shopping, there are a number of awesome local boutique stores worth checking out
Village People Store

The Village People sell handcrafted ethical goods from villages across the world, and all proceeds help enhance the daily lives of talented craftsmen. It's a great place to find the perfect gift or souvenir.
Clothing Stores
There are a number of boutique clothing stores around the northern end of the beach, as well as a really great op-shop.
Here are some of our favourite boutique clothing stores in waihi:
Ebony Boutique
Nestled in the heart of Waihi Beach, Ebony Boutique is your one stop shop for all things fashion!
Mollys At The Beach
We have always been about colour, comfort and versatility – getting you looking fantastic for the best price! Every season we introduce a handful of new labels to keep up with the trends, keeping our store fresh and fashion forward. You can also find day-to-day essential wear and gorgeous accessories to compliment any outfit.
The Salty Collective
With our consciously curated collections we want to make and then share exquisite memories of travel, adventure and friendships, always. And we crave slowing it all down. To be present and grateful for what we already have. We do better as we know better about the large and little choices we make that impact nature and humankind globally

Harry & Her
Supporting local brands and bringing you the latest street, sea and skate from international faves.
Waihi Beach Opportunity Shop
A local organisation dedicated to community fundraising support and providing quality second-hand clothing and homewares for over 40 years.
Where to stay while you explore Waihi Beach?
Thanks for reading. We're proud of Waihi Beach, and would love to share it with you. If you're keen to get out there and into it there's no better place to stay than our very own Sapphire Springs Holiday Park. Our expert team and facilities are perfect for setting you up for a Katikati walk, Bay of Plenty beach, or any other adventure our region has to offer. We offer a bed for every budget, or if you're only here for a short while you can always come along for a dip in our warm mineral pool.
Click the Button below if you're planning to come through our part of the world!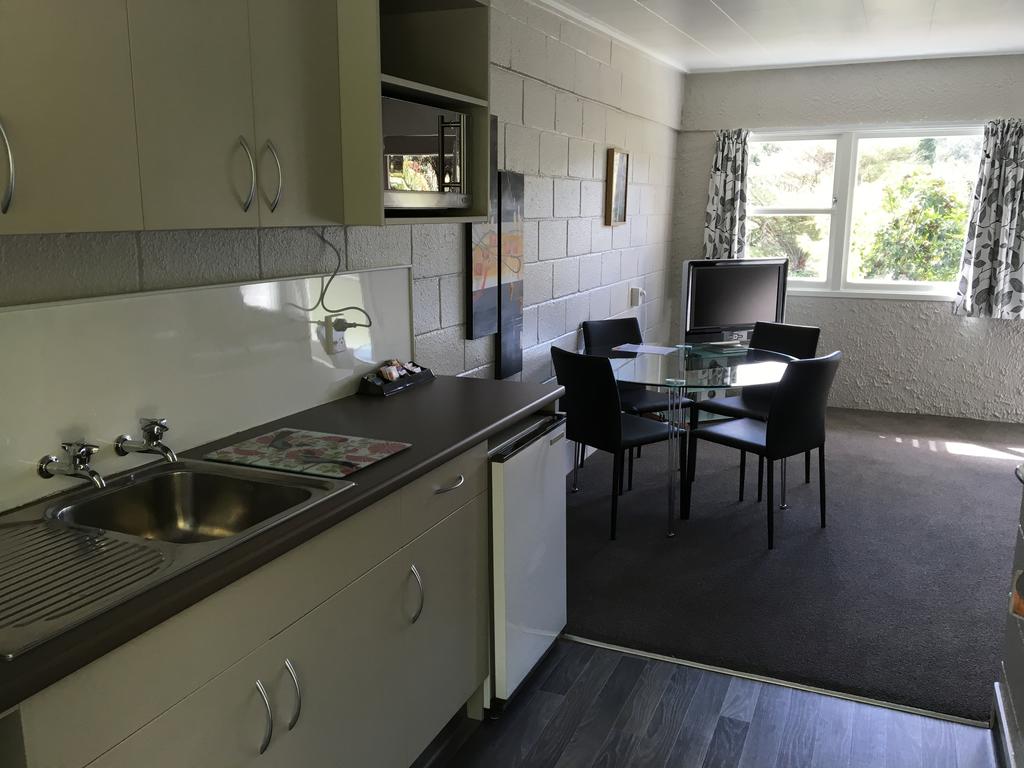 Self-Contained Motel Units
We have six fully self-contained motel units all equipped with bedding, towels, crockery, cutlery and cooking utensils.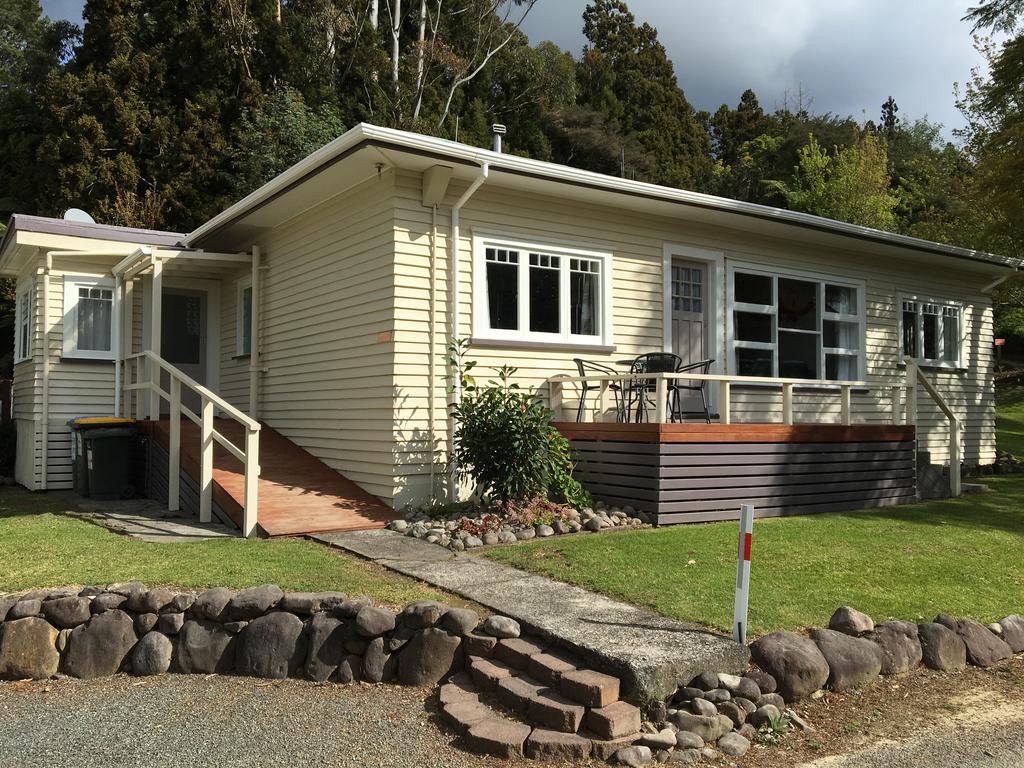 Bungalow
If you are looking for accommodation for a large group "The Bungalow" is ideal.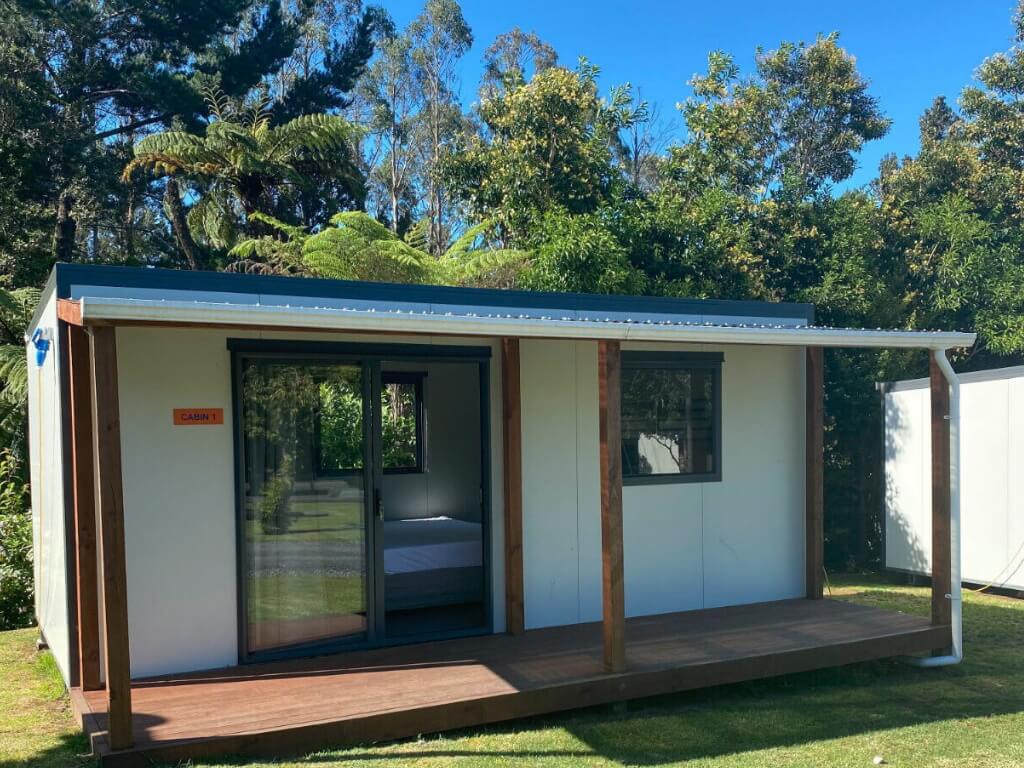 Cabins / Lodge
This type of accommodation offers affordability for those who want more than a tent.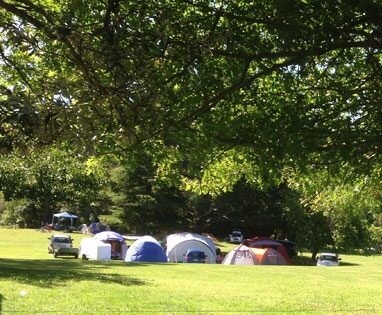 Camping – Caravans, Tents and Motorhomes
We have over 50 powered camping sites, some bordering the banks of our sparkling stream, ideal for family camping.
Visitors Policy:
Visitors wishing to visit at your unit or campsite for more than 1 hour, or enter the pool and park area, are required to pay the day entry fee:
Adults (14 years and over) $7.50
Children (1 to 13 years) $5.00
Seniors (Gold Card Required) $6.50
Visitors picking up or dropping off to your unit or campsite for less than 1 hour: No charge.
ALL visitors must report to the office on arrival.